TIPAS Installation Guide for Windows
supports 64-bit Windows 10 and 11
Download the TIPAS VPN client file.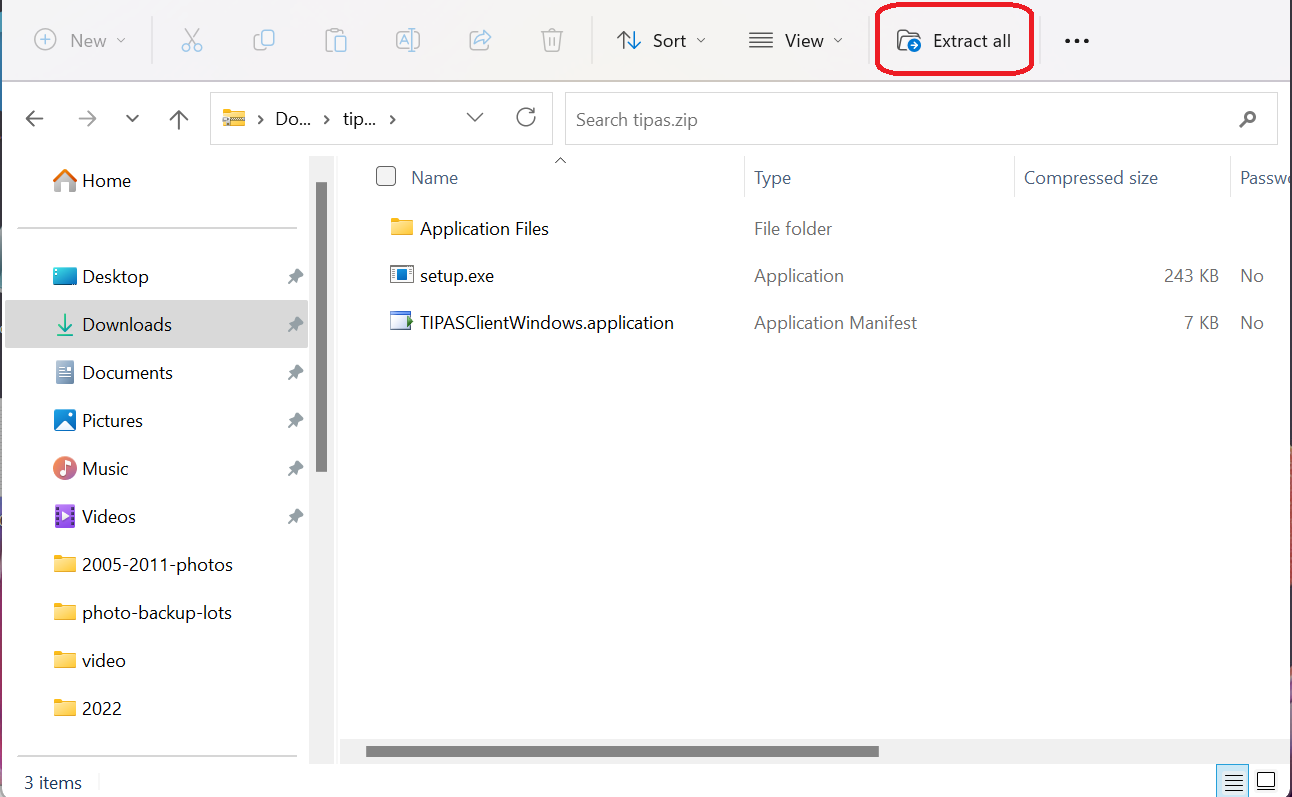 Change the folder name to "C:\No" and click "Extract".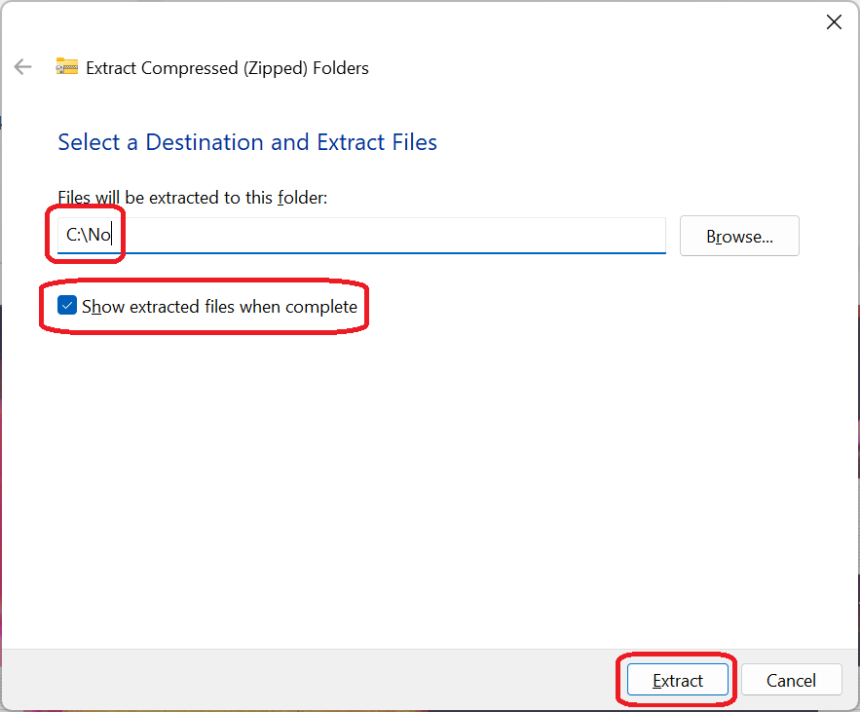 In the newly opened folder, double-click TIPASClientWindows.application.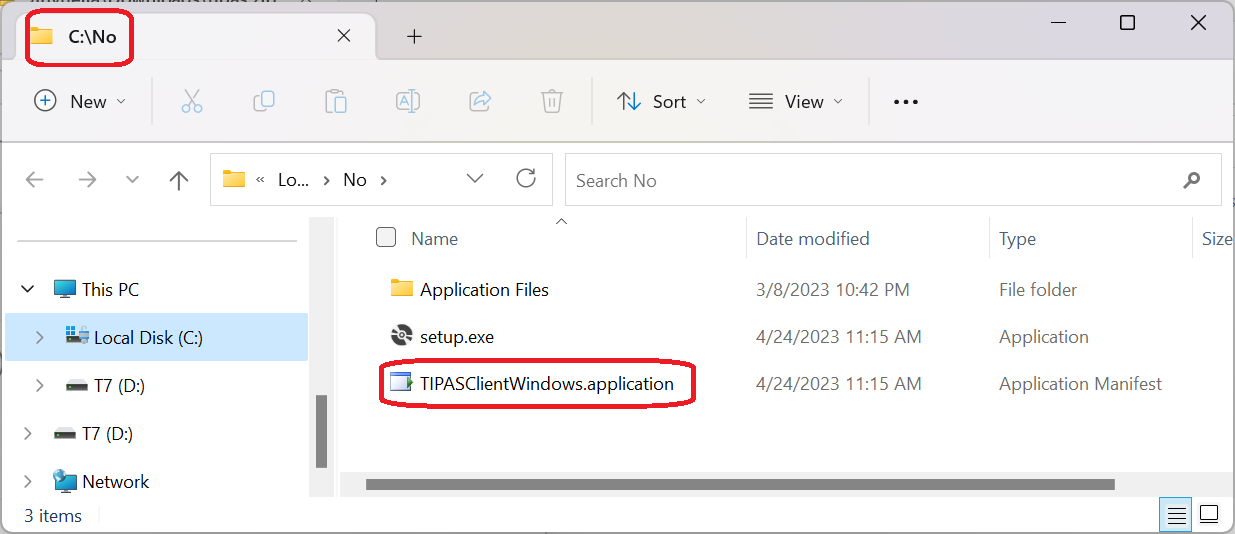 4. Confirm name and publisher
After confirming the "Name" and "Publisher", click "Install".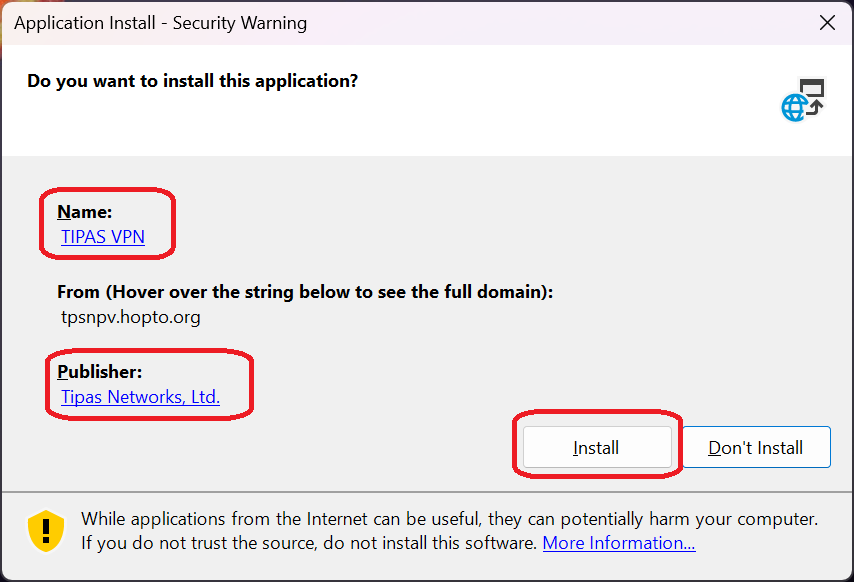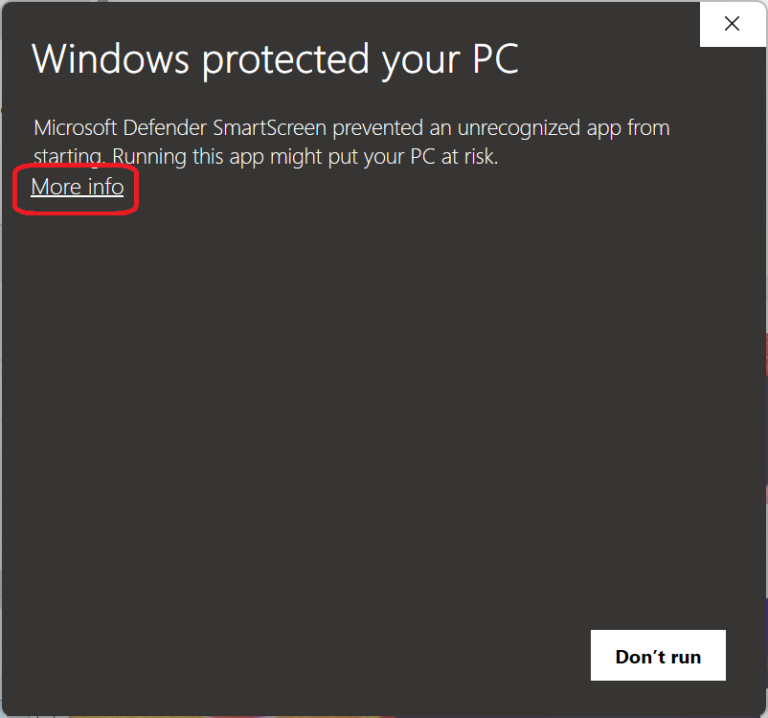 6. Confirm App and Publisher
After confirming "App" and "Publisher", click "Run anyway".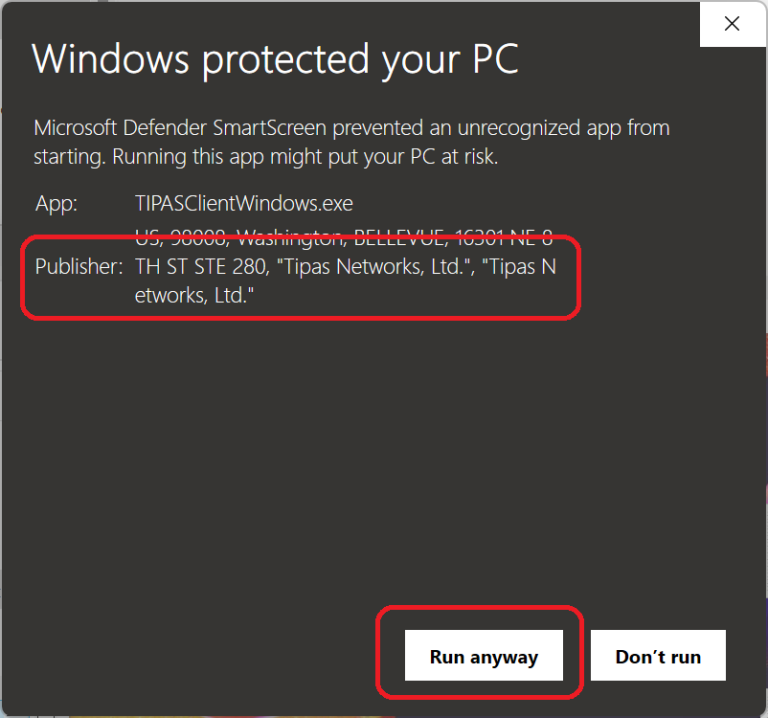 Click "OK".

Click "Yes" in the next dialog.

If it does not work properly after installation, please restart the machine.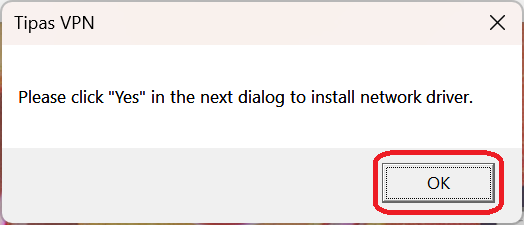 Click File to setup username and password.